Finally...
A Cross-platform, Interactive, Touchscreen User Interface for all Devices & Operating Systems!
Build the on-screen keyboards or key panels you need, import from templates, or we'll do it for you.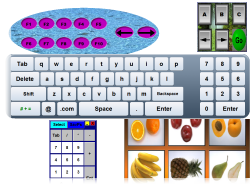 > Designer with Cross-Platform Run-times for
> Windows, Android, Win CE/.NET/SIP, Linux, Mac
> Custom, Secure, Reliable User Interfaces
> Thousands of Board, Pad & Panel Templates
> Ideal for Automation, Kiosk, Medical, Military
> Mobile, SCADA, Tablet, Touchscreen systems
> See why we're the World Leader for 25+ years!